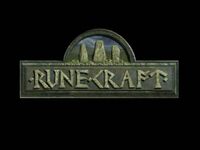 Runecraft Ltd was a software design and development studio, specializing in brand-led video games. Runecraft's clients included US publishers such as Hasbro, Mattel, Interplay, Activision, Crave and Ripcord. The company was initially based in Dewsbury, West Yorkshire. The company was formed in April 1997 by Martin and Rodney Hooley. In the years following Runecraft rapidly expanded on the back of a number of successful projects including Spec Ops, Mat Hoffman's Pro BMX, Caesar's Palace, Scrabble and Barbie. Runecraft also developed the cancelled PlayStation port of Baldur's Gate.
Ad blocker interference detected!
Wikia is a free-to-use site that makes money from advertising. We have a modified experience for viewers using ad blockers

Wikia is not accessible if you've made further modifications. Remove the custom ad blocker rule(s) and the page will load as expected.