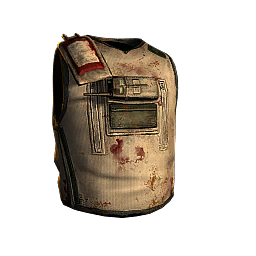 The Emergency kit is a Body Kit available in Spec Ops: The Line's multiplayer.
Description
Edit
One of the more basic Body Kits, Emergency consists of a radio attached to the front of the combat vest, a blood bag attached to the shoulder, and a small backpack with a medical saw sticking out of it.
It is available to The Exiles' Medic class at Level 1.